Brötzmann / Leigh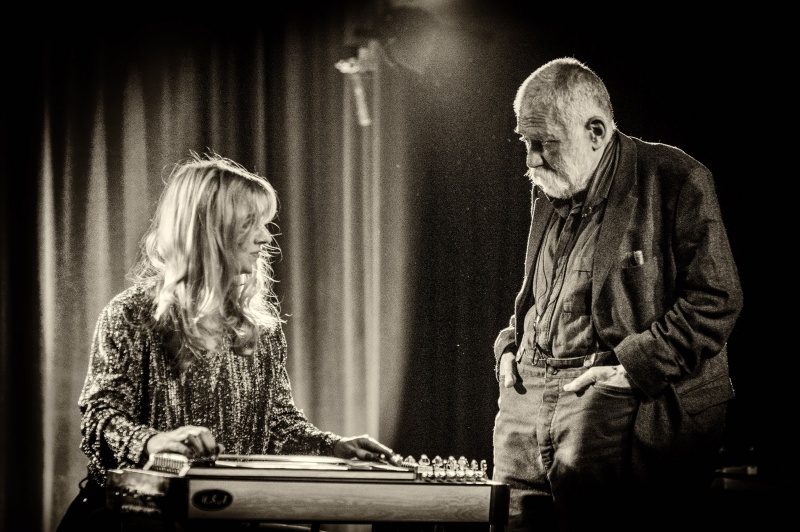 © Schindelbeck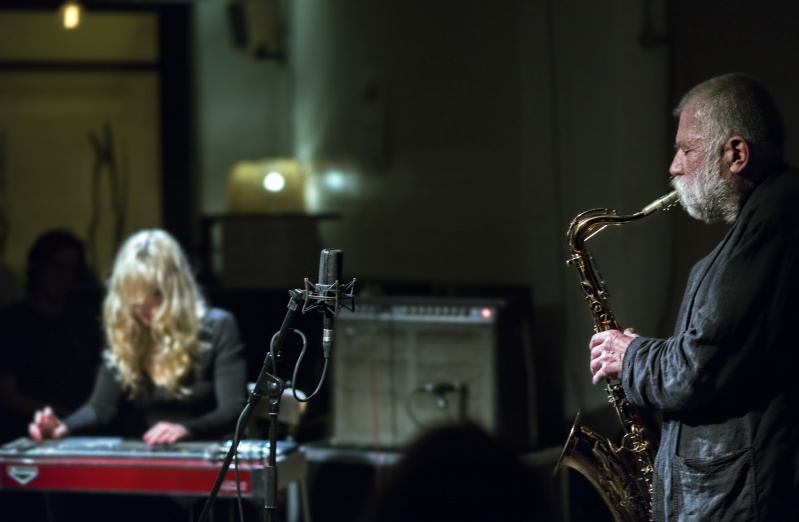 © Laskowski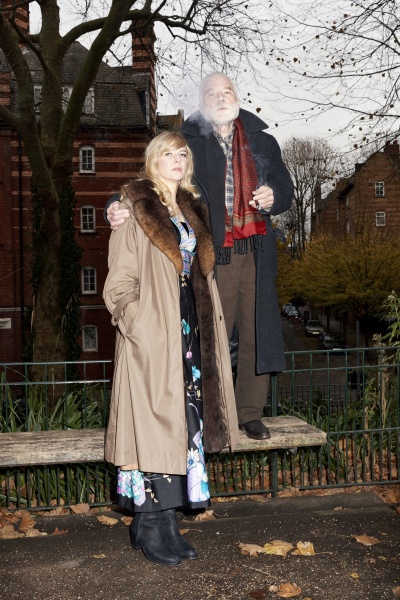 Heather Leigh:
pedal steel guitar
Peter Brötzmann:
tenor saxophone, bass and b-flat-clarinet, tarogato
Multireedist Peter Brötzmann and pedal steel player Heather Leigh explore free jazz and improvisation in the most engaging of ways. Over the span of two albums, the dynamic of the two has become truly transcending: a continually evolving high-energy exchange with both players pushing the potential of their instruments all the way into-the-red. After three live albums and extensive tours worldwide, they finally release the first studio album as a duo in November 2018.
press quotes

The duo has been causing something of a stir since their first meeting at Glasgows Tectonics Festival 2015. Since that time, they've furthered their collaboration into a dialogue that, in the words of
The Wire's Richard Thomas -
spews a raucous, unrelenting, spiteful, acid-drenched, caterwauling hate-bomb; a maelstrom; a toxic dreamscape; a grotesque collision of desperate lungs and screaming metal; a romantic taser blast to the heart.
Leigh's woozily psychedelic guitar brings out Brötzmann's lyrical loverman side, but the album is still an intense listen, with the duo forging an intoxicatingly weird take on the blues. Their live shows have been great too – not to be missed.
The Quietus on "Ears Are Filled with Wonder" -
Best Jazz Of 2016 with Stewart Smith


on purely emotional terms,´Sparrow Nights´contains some of the earthiest, most affecting blues heard on record in 2018.-
Hank Shteamer, Rolling Stone Magazine (
top 20 albums of 2018)
RELEASES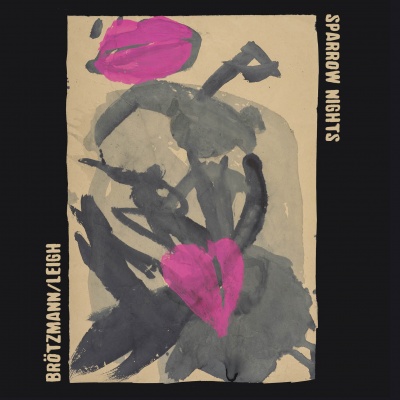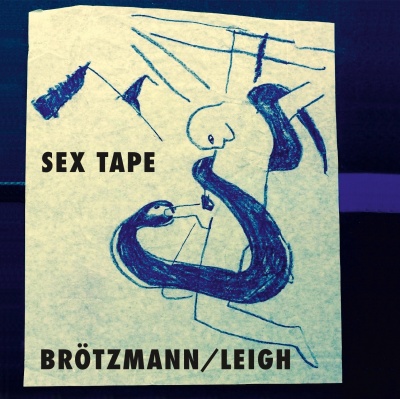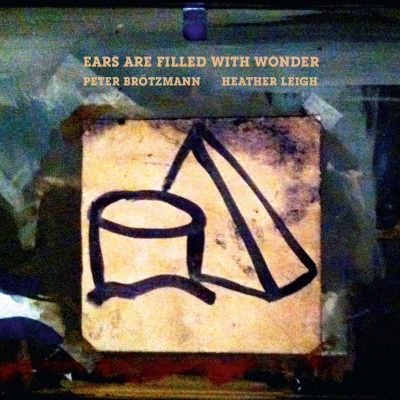 LINKS
http://wishimage.com/
http://peterbroetzmann.com
RELATED ARTISTS
PETER BRÖTZMANN
FULL BLAST
SONORE
SPRAWL
BRÖTZMANN / VAN HOVE / BENNINK
BRÖTZMANN / SCHLIPPENBACH / BENNINK
PETER BRÖTZMANN / HEATHER LEIGH / FRED LONBERG-HOLM
VIDEOS
Peter Brötzmann & Heather Leigh - Instants Chavirés - 2016
Peter Brötzmann & Heather Leigh (Polythinking, Liquid Architecture) - 2018