Peter Brötzmann / Heather Leigh / Fred Lonberg-Holm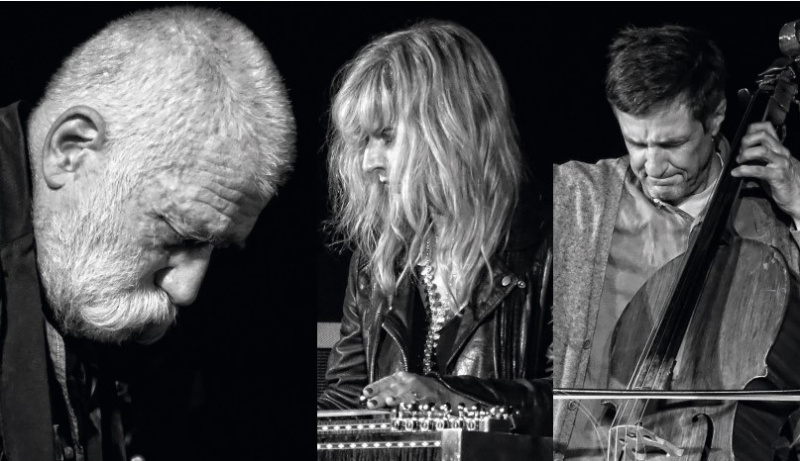 © Günter Horn
Peter Brötzmann
is one of the most important and uncompromising saxophonist and clarinetist in jazz and has been at the forefront of developing a unique take on free improvisation since the 1960s. He released a number of groundbreaking music, including the epochal "Machine Gun" session of 1968 - originally released on his own Brö private press and later recordings for FMP (Free Music Production), the label he started with Jost Gebers.
Heather Leigh
is a musician and songwriter who furthers the vast unexplored reaches of pedal steel guitar and vocals. Impossible to pigeonhole, her playing is as physical as it is phantom, combining spontaneous compositions with psychedelic folk and industrial-strength progressive rock. With a rare combination of sensitivity and strength, Leigh's steel mainlines sanctified slide guitar and deforms it using hypnotic tone-implosions, juggling walls of bleeding amp tone with choral vocal constructs and wrenching single note ascensions.
Fred Lonberg- Holm
is a musician currently living in Kingston NY. His work revolves mostly around making sounds with a cello. Recent collaborators include Michael Bisio, Ben Bennett, Jaimie Branch, Peter Brötzmann, Simon Camatta, John Edwards, Helena Espvall, Frode Gjerstad, Kirk Knuffke, Mat Maneri, Joe McPhee, Miguel Mira, Abdul Moimeme, Paal Nilssen-Love, Tomeka Reid, Dave Rempis and Ben Vida to name a few. While mostly focusing on free improvising in "ad-hoc" situations, current ongoing projects include Ballister, Survival Unit III, Camatta/Lonberg-Holm, The Flying Cellos, the Lightbox Orchestra, Party Knullers and Stirrup.
RELEASES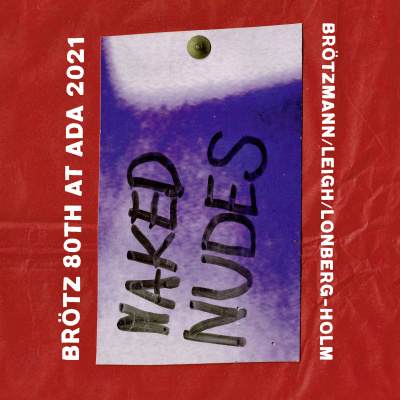 LINKS
http://peterbroetzmann.com/
http://wishimage.com/
RELATED ARTISTS
PETER BRÖTZMANN
BRÖTZMANN / LEIGH