URUK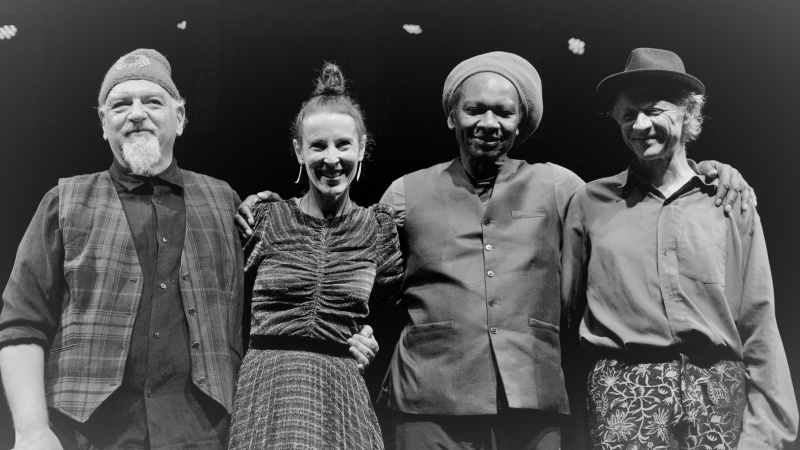 Isabelle Duthoit
is a French musician and composer. She has always been interested in the voice and has been developing a unique and personal voice technique for more then twenty years. Duthoit graduated at the Conservatoire National Supérieur de Musique et de Danse (Lyon) and co-founded the Fruits de Mhère festival for improvised and composed music with Jacques Di Donato. She toured internationally with various projects; also worked with chamber music performers such as Sonia Wieder-Atherton and Raphaël Oleg. She is a member of the ensemble Triolid with Laurent Dailleau and David Chiesa, but also worked with Franz Hautzinger and a.o.
Chicago's percussionist
Hamid Drake
has an expansive style that incorporates Afro-Cuban, Indian, and African percussion elements. Initially emerging in Fred Anderson's group during the 1970s, Drake has collaborated extensively with and endless list of free jazz improvisers like Peter Brötzmann, Matthew Shipp, Ken Vandermark, Assif Tashar, Pharoah Sanders, and William Parker, among others.
Franz Hautzinger
is a composer and trumpeter of contemporary and improvised music. He studied trumpet and composition in Graz and Vienna. Since 1989 he has taught at the University of Music and Performing Arts in Vienna. He is a (Guest) soloist of numerous ensembles; he plays with internationally renowned artists such as Elliott Sharp, Gil Evans, Olga Neuwirth, Klangforum Wien and as leader of his own projects ("Franz Hautzinger Speakers Corner", "Dachte Musik", "Regenorchester", Gomberg I-II).
Michael Zerang
has been a musician, composer and producer since 1976, focusing on improvised music, free jazz, contemporary composition, puppet theater, experimental theater, and international musical forms. As a percussionist, composer and collaborator, Zerang has over one hundred and twenty titles in his discography and has toured nationally and internationally and works with and ever-widening pool of multi-disciplinary collaborators.
RELEASES: The quartets debut album 'Âme -live at Artacts'(CD/LP), will be out in March/April 2022
RELEASES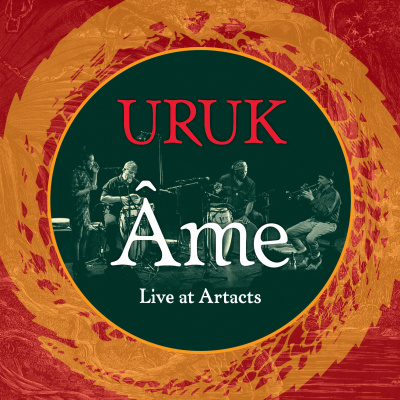 LINKS
http://franzhautzinger.com/
http://www.michaelzerang.com/
RELATED ARTISTS
REGENORCHESTER XII