Orchester 33 1/3
Big Viennese ensemble, lead by Christof Kurzmann and Christian Fennesz
Christof Kurzmann:
arrange, saxophone, electronics
Christian Fennesz:
arrange, guitar, electronics
Mex Wolfsteiner:
drums
Günter Castanetti:
electronic percussion
Wolfgang Ritt:
electronic bass
Michael Moser:
electronic bass
Michael Krupica:
contrabass
Franz Reisecker:
guitar
Klaus Filip:
saxophone, electronics
Gerhard Birschitzky:
trombone, guitar
Richard Klammer:
trumpet
Thomas Berghammer:
trumpet
"The brainchild of Austrian musicians Christof Kurzmann and Christian Fennesz, Orchester 33 1/3 was designed to straddle the boundary between contemporary electro-acoustic improvisation and the large-ensemble avant-jazz pioneered by composers like Michael Mantler, who's a beneficiary of direct homage here.
Fittingly enough, the first piece opens with the sounds of multiple vinyl clicks and scratches before their equivalent of concert A is promulgated through the group, used as an improvisatory platform/drone over which to improvise. Many of the pieces balance nominally opposing musical genres -- jungle versus free jazz, glitch-prov versus African rhythms, funk versus Moroccan horns, and so on -- but instead of sounding artificially staged, there's more than enough freshness of approach to make for a good deal of exciting listening.
A track like "S.O.S." starts out as a pure electronic soundscape only to surprisingly mutate into a horn-led dirge. Not one but two versions of Mantler's classic "Preview" (from the album Communications, a 1968 masterpiece) are rendered here under the titles "Review" numbers one and two, the first with Peter Brotzmann taking on the Pharoah Sanders role, the second featuring manic vocalist Didi Bruckmayr. That they manage to do justice to the original is high praise indeed.
Sometimes the kitchen-sink idea can result in a huge mess with all elements weakened when stirred into the stew. Kurzmann and Fennesz are able to season things just right and achieve an invigorating balance between new and newer." - Brian Olewnick
RELEASES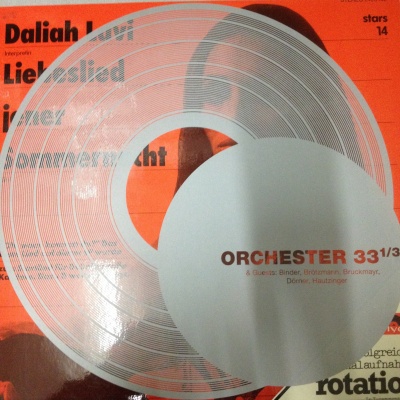 RELATED ARTISTS
CHRISTOF KURZMANN