VARIOUS – Вони не пройдуть - No Pasaran
TROST LIVE SERIES | TLS002 | 2CD | 2022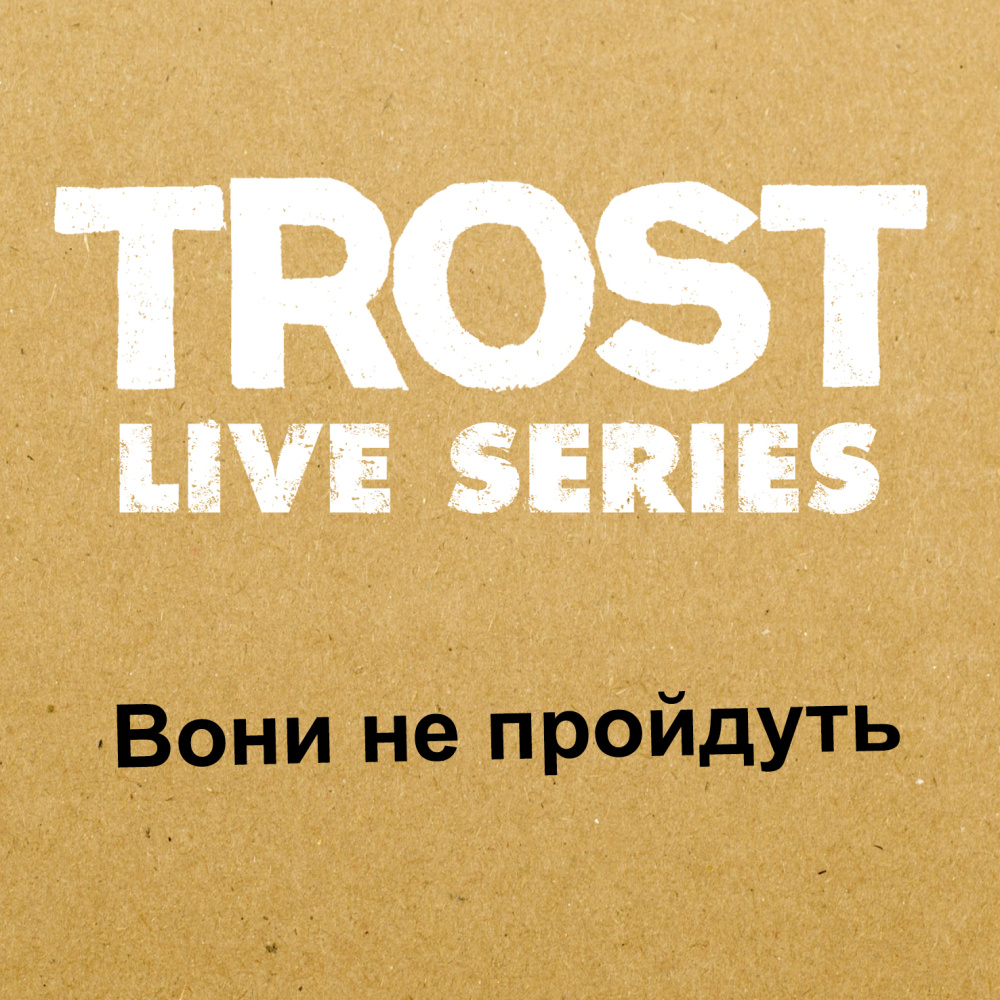 They Shall Not Pass / No Pasaran!
Live on planet earth - in the spirit of freedom, peace and solidarity
As we saw the horrible events going on in the Ukraine, we wanted to do something as a label as well beside donating on a personal level. many (trost related) artists answered right away and were enthusiastic to participate. the material-collecting and mastering took some time, but sadly it is still an issue and no-one knows how long this despicable war will last. the title of the compilation is "No Pasaran" (they shall not pass) translated into Ukrainian. it was a shout in the 30s to defend democracy in spain, to fight against the fascists.
big thanks to all artists, bookers, venues and helpers involved.
the great work of Martin Siewert and Lasse Marhaug was happening in support of this project, longtime cd pressing company Gusstaff Records made a special price and the austrian SKE fonds gave financial support.
all proceeds of this compilation are donated to an artist-run Ukrainian aid organisation helping victims of the war, recommended by Ken Vandermark
CREDITS:
| | |
| --- | --- |
| Production: | Konstantin Drobil |
| Mix: | Lasse Marhaug (The Thing) |
| Mastering: | Martin Siewert, Lasse Marhaug (The Thing) |
| Artwork: | Lasse Marhaug |
Tracks
1
Switchback - Plywie Kacza 2015
2
Paradiso Infernal - Live 2022
3
Schlippenbach / Johansson - The Fox Let's Go 2017
4
Full Blast - Moods 2007
6
Last Dream Of The Morning - Shaken Light 2021
7
Snekkestad / Guy / Fernandez - Ripples 2018
8
The End - Translated Slaughter 2019
10
Jim O'Rourke - Live 2010
11
InAWhirl - Nido IV 2021
12
Joelle Leandre - Live 2013
14
Amado / Corsano - Seeking 2019
15
Caspar Brötzmann Bass Totem - When Black Days Never Ends Part 1 2021
17
Vandermark / Kurzmann / Kern - Swan Song 2021
18
The Thing - Live 2017 Part 4
DIGITAL: