TROST | TR188 | CD | 2019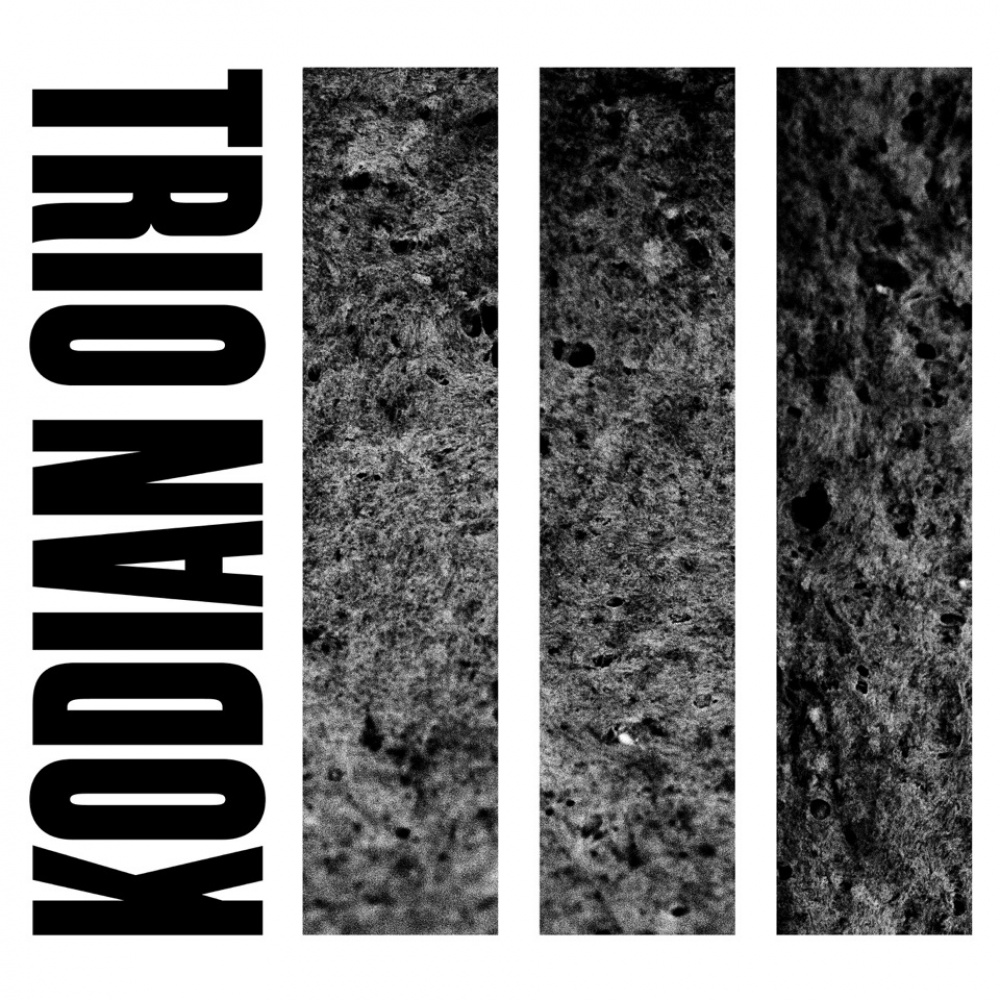 Kodian Trio have only been together since 2015. The trio of Colin Webster on alto sax, Andrew Lisle on drums, and Dirk Serries on electric guitar has been touring extensively ever since their inception. The shared experiences of the road, studio, travel, evinces a group sound which is constantly shifting, solidifying, and disappearing completely - true to the essence of free improvisation.
Kodian Trio's 3rd studio album - and their second for Trost Records, was recorded in one intense live session at the White Noise studio in The Netherlands during a day-off on a European tour. On this album the trio shows the core strength as a unit gained from their live experiences, and a band in top shape. Yet within the turmoil there is also a sense of joy, and most importantly a perfect dialogue. KODIAN TRIO is not a power trio per se but a band that combines free jazz aesthetics with modern experimentation.
Andrew Lisle - drums
Dirk Serries - electric guitar
Colin Webster - alto sax
press


On paper, Kodian Trio's third album is a more straightforward affair: Euro improv with a post-punk and noise sensibility. The Anglo-Belgian trio articulate their language with diamond hard clarity, giving their music tactility that only enhances the energy levels. Colin Webster's full-toned alto sax dukes it out with Andrew Lisle's tight percussive flurries, while guitarist Dirk Serries jangle the nerves with bright and spiky slide work. Striated with overtones and grainy textures, the harmonic drones of III are a rewarding departure
.
- Steward Smith, The Wire


"
III" finds the trio in top form: powerful and sharp, passionate and playful. From the first second of this session, this free-improvising trio explodes with an uncompromising and urgent interplay that highlights its total democratic, collective aesthetics but also the profound, emphatic spirit of this album, born out of the shared experiences of a busy tour schedule. Kodian Trio sounds this time more rooted in the European schools of brutal, free jazz than the free-form improvisations of its last studio album "II"(Trost, 2017)
.-
Eyal Hareuveni, FreeJazzBlog
CREDITS:
| | |
| --- | --- |
| Recording: | White Noise Studio, Winterswijk, NL 2018 |
| Mix: | Marlon Wolterink |
| Mastering: | Marlon Wolterink |
| Artwork: | Lasse Marhaug |
| Publisher: | Cien Fuegos |