TROST | TR194 | CD / LP+DL | 2019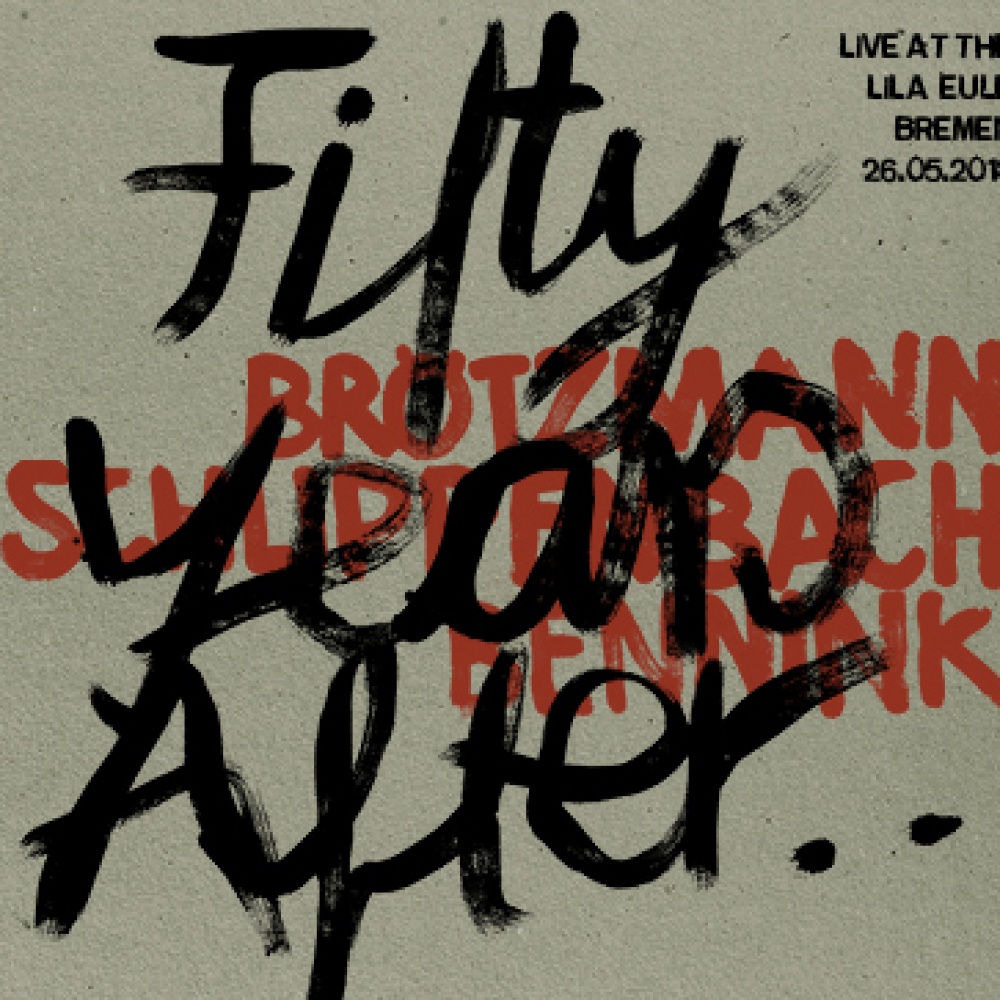 Brötzmann - tenor saxophone, b-flat clarinet, tarogato
Alexander Schlippenbach - piano
Han Bennink - drums
For the celebration of the 50
th
anniversary of the legendary Machine Gun recordings at the Lila Eule in Bremen,
Peter Brötzmann
put together a trio with the Berlin pianist, composer
Alexander von Schlippenbach
and the percussionist
Han Bennink
, who already sat on the drums 50 years ago. They were so pleased with the music ,that they decided to release it and continue to play gigs as the trio.
recorded live at Lila Eule, Bremen on 26.5.2018
press
It might be 50 years since Machine Gun was released, but these three legends prove that they can continue in the same extravagant path, always leave behind gems from these explorations.-
Spyros Stasis, Invisible Oranges
for sheer energy and excitement Fifty Years After is a great aural ride that can hardly be equalled or topped. -
Ken Waxman, Jazzword


They created a stellar performance that ranks with that classic album in terms of intensity, but also displays all of the hard won knowledge and wisdom that fifty years in the musical trenches can instill.
-
Tim Niland, Jazzandblues
CREDITS:
| | |
| --- | --- |
| Recording: | Oliver Scroweleit / Gregor Hennig |
| Mix: | Oliver Scroweleit / Gregor Hennig |
| Mastering: | Martin Siewert |
| Artwork: | Brötzmann |
| Publisher: | Cien Fuegos |
Tracks
3
Bad Borrachos (CD only)
5
Short Dog Of Sweet Lucy (CD only)
DIGITAL: