Joelle Léandre / George Lewis / Pauline Oliveros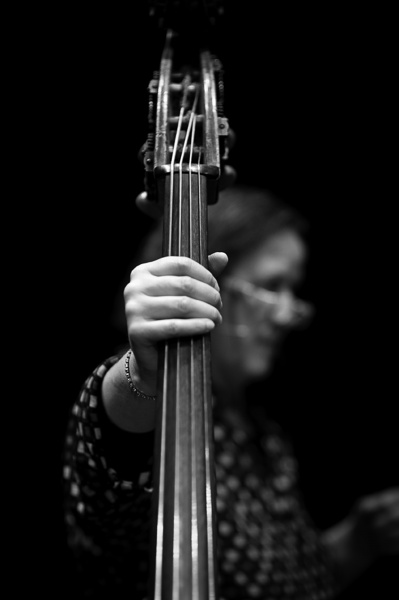 © Christophe Charpenel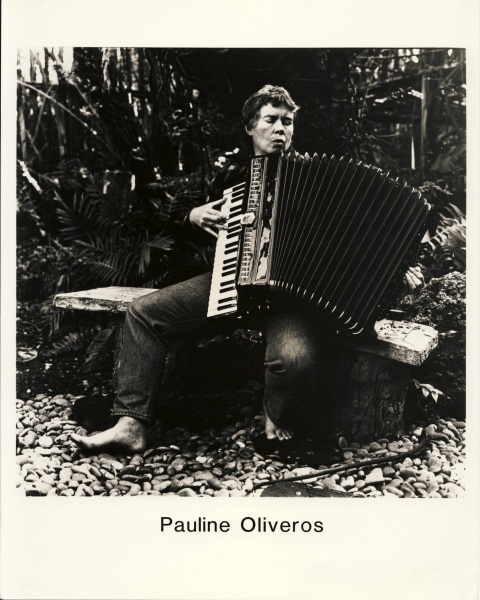 © Becky Cohen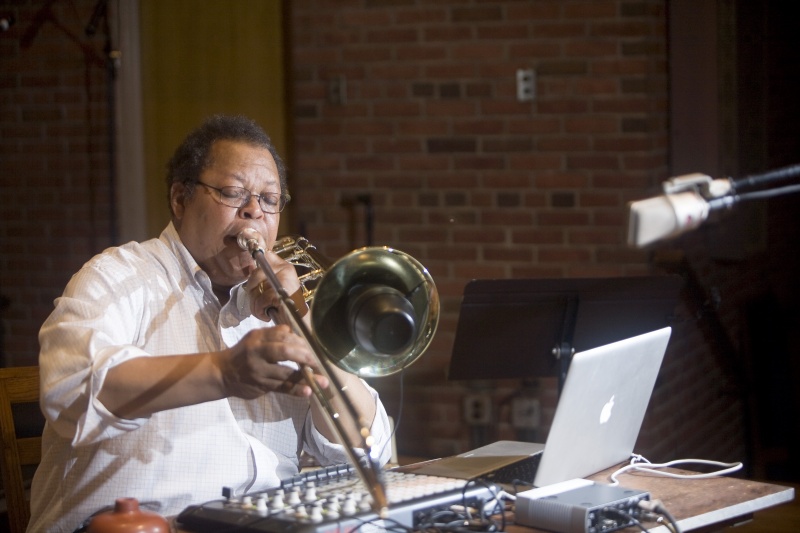 © Alan Nahigian
Joëlle Léandre
French double bass player, improviser and composer Joëlle Léandre, is one of the dominant figures of the new European music and free improvisation. Trained in orchestral as well as contemporary music, she has played with l'Itinéraire, 2e2m and Pierre Boulez's Ensemble Intercontemporain. Léandre has also worked with Merce Cunningham and with John Cage. She has written extensively for dance and theater, and has staged a number of multidisciplinary performances.
George Lewis
George E. Lewis is an American composer, installation artist, trombone player, and scholar in the fields of improvisation and experimental music. He is a member of the Association for the Advancement of Creative Musicians (AACM) since 1971. Lewis's work in electronic and computer music, computer-based multimedia installations, and improvisative forms is documented on more than 150 recordings.
Pauline Oliveros
Composer and performer Pauline Oliveros was an important pioneer in experimental American music. Acclaimed internationally, for four decades she has explored sound - forging new ground for herself and others. Through improvisation, electronic music, ritual, teaching, and meditation she has created a body of work with such breadth of vision that it profoundly affects those who experience it and eludes many who try to write about it. Oliveros has founded The Deep Listening Institute, formerly Pauline Oliveros Foundation, now the Center For Deep Listening at Rensselaer, Troy, NY.
RELEASES
LINKS
https://www.joelle-leandre.com/
https://paulineoliveros.us/
RELATED ARTISTS
JOELLE LEANDRE / ELISABETH HARNIK